Saturday, February 24th, 2007
---
2:14 pm
- the only way out is to go so far in
I haven't had anything to say in so long. I still don't.
On the 14th of March in 2005, the Lebanese people were down on the streets claiming the new era, the beautiful change, and whatever rhymes with that. It was big.
People were hoping for unity, but ever since then we've done nothing but walk backwards and cling to war memories and so-called civil war heroes that we brought back. we gave them halos, all of them.
The sane people who are still here are disillusioned; the insane ones are still worshiping their demented civil-war heroes. Explosions happen here and there every once in a while, a few people die, civil-war-heroes go on tv and swear at each other, people cheer.
Then it's life again, bus drivers competing to pick up passengers, some even have vague agreements on who gets to pick up whom, shops extending sales and giving promotional items, and happy-hour is 4 to 8 now, w00t.
Thank you for all the comments and emails. I will try to get this place back to life, it's something I put aside for a while to figure out what I want to do that's all.
Tuesday, October 24th, 2006
---
8:26 pm

click to enlarge -


i spent a couple of days in the south with my grandma, i would have loved to stay longer, maybe someday soon.. it's olive harvest time and our land is a minefield. my grandma lives for olive harvest and she's heartbroken, but she was happy to see us. the whole family was there, i see some of my relatives once a year.. which is partially my fault cause i dont make the effort.
so this time i did, it was the familys 30 years memorial, my moms family lost 65 members to the war 30 years ago, i didnt know until this sunday. anyway me and my parents didn't go into church, we came in too late. over lunch they talked about my grandpa and my uncle Tony which was a first, they both died defending the village. The south smells of death, i love it there, and i hate it. The family keeps making amends with the place, then war happens again and the house or the land take a destructive hit. It felt good altogether, that kind of stuff brings families together, there's so much more to life than overtime shifts. and there are so many amazing kids in the family, they were all over the place and it was filled with laughter.


Thursday, October 19th, 2006
---
8:14 pm
- hi mom
an article that my mom wrote about the war, it's in arabic

7:44 pm
- baynetna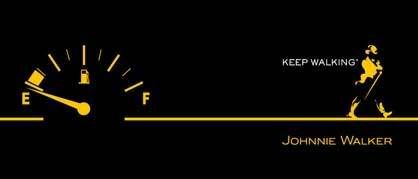 it's beautiful, this whole "get up" vibe all over our highway bboards.
i'm not emotionally detached enough to leave, but i'm too disillusioned to stay and try to pick up my life again.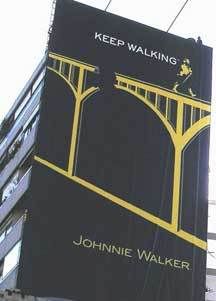 current mood:
contemplative
Thursday, October 12th, 2006
---
9:17 pm
-this was set to private? :s

i just came back from the exhibition i mentioned below, the opening was today. thank you for coming (those who are in beirut, and who did), and thank you for the support here just as well, i wouldnt have put my work up-there if it wasnt for all the emails and comments :)


Saturday, October 7th, 2006
---
5:26 pm
- Nafas Beirut



Summer 2006 was set to be Lebanon's post civil war "Golden Summer." Hundreds of thousands of tourists had flooded the streets of Beirut hoping to catch a taste of an exotic summer in the Orient. Lebanon did not fail them.

On July 12, 2006 Israel began a 34-day siege on Lebanon. 1 million citizens found themselves displaced. Over one thousand were killed. Thousands of bombs were dropped. Millions of bomblets blanket the south of Lebanon. Over 15,000 tons of heavy fuel oil swallowed up the shores of Lebanon. There was no end in sight.

But, Lebanon's artists were busy. They reacted; documenting this tragic event. They resisted; through their drawings and commentaries. They questioned; all sides through their writings and blogs. They cried. They took part in relief work. They witnessed; they wrote, painted, sculpted and took photographs. They lived out the long hot summer days.

Espace SD and xanadu* present Nafas Beirut, a multimedia venue for artists bearing witness. The aim is to create a platform for artists, poets, writers and filmmakers to share their work produced during or in reaction to the Israeli siege of Lebanon of Summer 2006. Believing it crucial to highlight these works, Nafas Beirut documents the emotions and experiences, and brings artists and viewers together, historicizing the moment. Nafas Beirut is a platform for these immediate responses through a multimedia exhibition and a month long series of events including, video screenings curated by various organizations and collectives, concerts, an open mike poetry jam, and a lecture on the oil spill.

The multimedia exhibit includes more than 40 artists of different backgrounds, hailing from around the world. These works are reactionary; they were made out of an urge. To highlight a few, they are raw as seen in the 12-poem piece of Wissam Nouchi entitled "Remember to Forget Beirut". They are emotional as Sintia Karam, trapped outside of Lebanon wanders around Berlin hoping that somehow her footsteps would take her straight back to Beirut. All the way from Australia, Maissa Alameddine and Fadia Kisrwani Abboud, create an installation entitled "Return to Sender," in reaction to the millions of Israeli flyers that were dropped on Lebanon. Lina Hakim creates an installation in homage to her real heroes of the war: the teenagers she met while volunteering at a shelter. Zena el-Khalil paints a portrait of Hassan Nassrallah as seen through her eyes. Raed Yassin displays his daily adventures with Nabil Fawzi, a.k.a. Superman. Maria Kassab's delicate drawings portray her downward spiral into darkness and depression. And already, some find themselves moving on as Rowina Bou Harb reveals in her blank white canvas entitled, "Don't Feel Like Talking Anymore, I Almost Forgot What I Felt."

Nafas: Beirut will run from October 13 to November 17, 2006. Espace SD is open daily from 3-8pm except Sundays.



More Info found at

http://www.xanaduart.com/nafas.html

Tuesday, September 19th, 2006
---
3:20 am
- sd89fsddfjksdsflk
i still haven't sent out my applications - i'm starting to wonder if i really do want to leave. i love it here, i love the traffic, i love the people, the way rules bend, the fact that i have friends i can gate-crash anytime, and i love/hate how everywhere i go, i know someone. I went down town Jounieh today, i'm in love with the bay area.
Oh, i finally sent out postcards : ) it felt pretty awesome, to send airmail all around the world.
I'm still painting all the time, i'm not so sure about the outcome.. and how it would communicate.
So the highlight of my life is this go/stay conflict. There's a lot i'd like to leave behind for a while, i feel that i as a person need to start over elsewhere and then come back stronger, but what if i never find my way back? I know so many people who left, who keep on saying they'll be back, but who most probably wont, because it would be even harder to re-settle.
I HATE OUR POLITICIANS, i hate how they are stealing the supplies and selling them in the black market - how the opportunist wankers had to take advantage of this as well.
Anyhow, all this blabber is none-sense if i don't take a serious decision soon..

current mood:
anxious
Thursday, September 14th, 2006
---
2:31 am
- thank you
a lot of people wrote in saying that reading blogs, helped them see that we are all the same, that people here are not as much of a blood-thirsty breed as some try to convey. no one likes war, this is one war that will soon be forgotten too, the damage however, will pull us further down. Some believe in land, some believe in a leader, some believe in freedom of speach, some believe in God, whatever. Knowing that people, all around the world, cared enough to boycutt and demonstrate and work day and night makes one believe in humanism.

2:26 am
- suck. suck your teEnage thUmb


yes, boredom does this to you.
Monday, September 11th, 2006
---
3:40 am
- umbilical residue
i haven't updated in a while. i kind of don't know where to take it from here. this was never political, so i might as well just store some random thoughts here now and then ( :
The past few weeks were alright, i don't watch the news anymore, or tv for that matter.. it's weird, it ended just like that. of course there's all the tension and the bitterness, but i somehow either just blocked out, or want to put if behind me and get practical.
i couldn't even visit the shelter to say goodbye.
it's 9/11 today, world-peace is just a line beauty queens elegantly repeat.
i have a new passport, i am sending out college applications.

So basically, i haven't made up my mind about what i intend to do in 2007, i'm just trying to give my self as many options as possible..
Wednesday, August 23rd, 2006
---
7:08 am
- d00t
i was down in gemmeyze street two days ago. gemmeyze street is back to life.
what am i doing up at 7:12 am anyway?? i slept (oh yes) at 12, which means 7hours of sleep + 12 minutes of waking up.

*applause*

politics are ugly. i've been trying to actually relate or settle for some sort of ideology, but i can't. they're all a bunch of liars. altho some of them had a few good stands all through this. surprisingly O.o

merci'

current mood: awake
Monday, August 21st, 2006
---
4:12 pm
- all Iss full of love
today, we went up to a friend's memorial in the north. he passed away two years ago today, his mom couldn't make it to lebanon for the memorial.
we sat by his grave and talked about the situation.. wondered what he would think of all that's happening. i actually felt peaceful today.

this is taken from his blog
July 07, 2003

I love the population…

One by one

I love you all

Each and every one

We all were once babies

We all have mothers, fathers, and eyes

Hands, shoulders, thighs, clothes

I love you all

Edible in every single way

Charming spellbinding

You are all my goal

I love you all

Takes more than a license for that gun

We don't have to fight to be men

We don't have to be yellow to read the book of Zen

I love you all…

With all I got

Believe it or not

by Issam Raad - 1979 - 2004

Rest In Peace Issam



Thursday, August 17th, 2006
---
12:42 pm
- aftermath
life is slowly crawling back into Beirut, and all of Lebanon.
Although now, people are grasping the sadness, no one had the time to mourn, or calculate the damage, people were busy staying alive.
There is so much to be done.
On the highways, you see billboards with messages like 'we've done it before and we can do it again', and A4 print outs of anti-war pictures/drawings all over the place.
It feels so good to see the streets coming back to life, feel this tension you could sense everywhere somehow loosen up..
so today, a good bunch of lebanese fellas in their 20's and 30's, sick and tired of waiting for someone to react, got down to the bay in Beirut and started shoveling the oil spillage that has by now spread all across the Lebanese Bay.
Anyway, several hours later, the efforts seemed vain. But none of those young people seemed less determined on trying again tomorrow. It is just infuriating, how much damage they've left behind, not that I don't have faith in the Lebanese will, but there is SO MUCH to be done, if feels like it's gonna take forever.

Monday, August 14th, 2006
---
11:03 pm
- ceasefire
ceasefire did happen today

i hope hizbulla and israel both stick to their sides of the deal/agreement whatsoever.
innocent people have suffered enough on both ends, i hope things are cooling down in israel too.

this is a new start, our air and soil are intoxicated, we inhale uranium and phosphore and god knows what else - but just being able to drive around without panic feels so good.
thank you so much for your support. watch us start over, again.
Saturday, August 12th, 2006
---
2:20 pm
- thank you
i just noticed that my account has been upgraded to 'Paid', i'm not sure who did it, but thank you so very much. i am overwhelmed. i would love to know who did it, if it doesn't bother you to, please let me know. little_paperboat@yahoo.com

current mood:
touched
Sunday, August 6th, 2006
---
7:36 pm
- last time i saw you, you looked so much older
Wednesday, August 2nd, 2006
---
5:47 pm
Tuesday, August 1st, 2006
---
5:51 am
tomb flowers will bloom
with new tales of random serenity
and the fabric of dreams
will always exist
like a soul
in action
from the kingdom
of the white on white idols




i've known this poem off by heart for as long as i can remember, i think it is by peter murphy from the bauhaus, i can't seem to recall the name of the song though... or the rest of it...
Saturday, July 29th, 2006
---
1:03 am
My scanner isn't working, so i'm trying to make some more illustrations out of my adobe kit, altho i prefer the sketches.
Thank you for the kind messages and emails, I am in an area that's safe-r than most, unlike some bloggers. The news are devastating, but I can't imagine what it's like to be in the South of Lebanon right now, where they've ran out food and water and the villages are burning.
Friday, July 28th, 2006
---
3:00 pm
When this is over, I want to spend a week in the south with my grandma, every year I promise her I would in the summer. I will spend a week painting in the south.
2:01 am
Who gave you the right, Israel & America?
I was never ever one of those who were against everything American, I grew up dreaming of America, with a tori amos song in the background.
Someone tell me how can Bush call what Israel is doing, an act of self defense?
The people dying are the women and children. We are not a war digging nation, despite what the world seems to believe, it just seems that the world likes to sort every middle east issue here, fuck off, world. My country cannot carry every cause in the middle east, we did not choose this, and we cannot afford this.
I do not approve what Hizbulla was and is doing, but what the fuck? All this for two soldiers?! Heiyda bi sammou, jounoun el 3azame.
I want my life back, I want to wake up at 7, drive down to Beirut, have my coffee and then go up to work, design billboards for summer events, design menus for restaurants, design business cards for fresh grads so full of hope, design press ads for festivals and resorts, see my country prosper.


Thursday, July 27th, 2006
---
11:37 pm
- the beauty beyound your tv - part 2
12:22 am
- and the world keeps turning, like catherine wheels
Tuesday, July 25th, 2006
---
4:38 pm
- i draw a line, to your heart from mine, and pray to keep us safe.
For this to feel like home, I need it to be raining, or another valid excuse for a bigger sweater and shorter shorts, I need to fall asleep, and I need to wake up when it's breakfast time, and I need you to be safe



title taken from pj harveys song 'one line'
8:06 am
8:04 am
- the beauty beyond your tv
6:30 am
5:58 am
Monday, July 24th, 2006
---
5:27 am
- ladies and gentlemen
please take the time to click the banner below and check out my sister's photographs taken at a refugees center near by

Sunday, July 23rd, 2006
---
2:39 pm
lay your head down child, i won't let the boogie men come
words taken from the song 'pet' by a perfect circle.
Saturday, July 22nd, 2006
---
2:05 am
- w4r
2:02 am
Saturday, July 15th, 2006
---
1:25 am
- insert subject line here
words for others to decipher aren't really my thing. I try to write down a well strung collection of words and somewhere halfway I begin to recycle old thoughts and mix present with past and stories overlap and old lovers get after midnight calls- wrong number, turn the page.
Here's to you(s). And yours.

War is not the optional 2 dollars worth side order to your Lebanese platter. It comes with the rest. War is, sadly, a fundamental piece of every Lebanese generation so far. From graveyards, to what's behind the façade buildings of down town Beirut, to the occasional stories exchanged around dinner table, to the dates and names that history classes injected into our school memory. It's in all of us, and when it's not there, we're disbelievingly recovering and carefully rebuilding.
Only this time, it felt almost true, the occupying forces were both out, the country was picking it's self up, and Beirut found appetite for life and taste for beauty again. What do you say to a city that's endlessly mending?